Gabriel update
Dit is de meest recente nieuwsbrief van Gabriel. Wil je deze nieuwsbrief ook ontvangen, stuur een mail naar orderdesk@oniro.nl.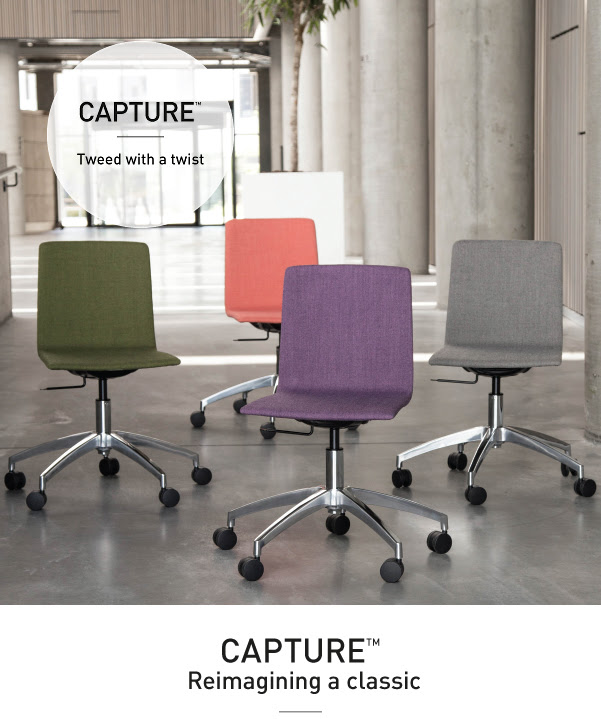 An appealing mix of old and new. Of modern and traditional. Vintage and contemporary. Capture fuses the elegant, heritage look of tweed with unexpected colours and a modern feel.
Capture is a lightly felted and multi-coloured wool fabric in a casual yet sophisticated tweed look. It fuses light and dark colours to a refined melange pattern creating a lively and beautifully rugged surface that never ceases to change under your gaze.
Heritage with a contemporary twist
With clear references to classic tweed fabrics, Capture exudes luxury and sophistication offering the soft, comfortable and handcrafted charm of tweed and wool in an up-to-date look and in new, surprising colours. It is heritage - with a unique and contemporary twist.
A flexible and multi-functional fabric
Capture is a multi-functional upholstery fabric suitable for a variety of applications. The fabric - its structure and diverse colour palette - complements a variety of materials like wood and metal and brings out the best in any design and interior. In addition, Capture is supple and flexible with an excellent inherent stretch, and the fabric adapts itself easily to fit even the most challenging shapes, forms and designs.
Capture is the ideal choice not only for home and lounge furniture but also for office furniture adding a warm, cozy and homey feel to formal work environments.